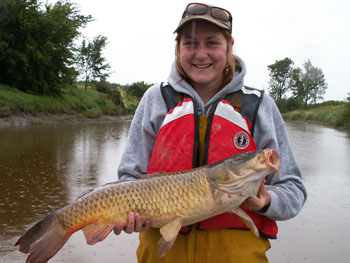 The streams, rivers and wetlands in the South Nation watershed provide habitat for 72 fish species. SNC's fisheries scientists play a role in various studies to gain knowledge about these aquatic communities.
The ability to distinguish among fish species is important. Some local populations receive protection as Species at Risk and are the most vulnerable components of the watershed's biodiversity. Other fish are invasive alien or introduced species that are not native to the area.
Learn more about all of your gill-bearing neighbours by clicking on the species names below.