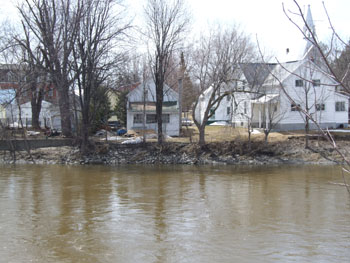 We assist property owners and purchasers by providing Property Inquiry Services. Current owners, prospective purchasers, or their representatives may request information about a particular property. SNC encourages using the Property Inquiry Service if the property is within or adjacent to any natural hazard or natural heritage feature such as: a ravine, slope, watercourse, wetland, pond, or woodlot.
SNC will provide a letter outlining all of the natural features identified, applicable setbacks, and appropriate reports required. The letter provides a formal record of the inquiry and valuable information to the client when making decisions for the site.
Due to the information SNC requires to conduct a review, we charge a fee to cover the cost of reviewing each site and issuing a formal, written response. Staff require at least two weeks and complete documentation to provide this service. Rush services are available for an additional fee.
Formal Property Inquiry Service requests must be made in writing to SNC by submitting the following:
Information Request Form
Covering letter describing in detail your proposed project and/or use of land
Legal plan or survey, or a site plan of proposed work
Map of all existing and proposed features on the property, such as watercourses, buildings, wells, septic systems, etc.
Payment