Protecting Natural Legacy Through Natural Heritage Systems
A natural heritage system (NHS) is a network of interconnected natural features and areas such as forests, lakes, rivers, agricultural lands, and wetlands. 
The Province of Ontario requires municipalities to identify Natural Heritage Systems and preserve the diversity and connectivity of these features. This requirement is translated into policies that inform development, stewardship actions, climate change resiliency, environmental studies, and conservation efforts. 
The Counties of Prescott and Russell and Stormont, Dundas, and Glengarry identify natural heritage systems in their Official Plan schedules and protect the ecological integrity of these areas through environmental policies.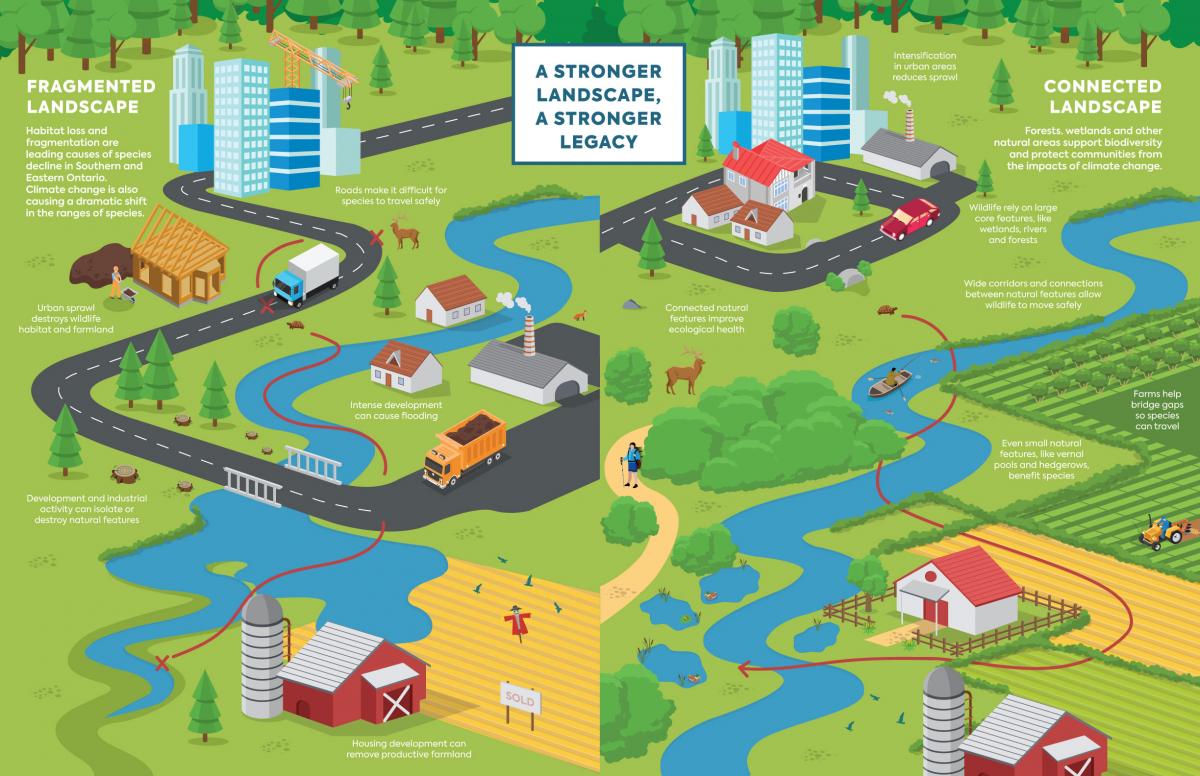 County Planning Study Partnership: Natural Heritage Systems
The United Counties have partnered with South Nation Conservation (SNC) to complete a Natural Heritage System Study on their behalf.  
SNC has a long history of working with municipal partners to collect ecological data, manage lands, engage the public on environmental issues and deliver environmental approvals on the ground. This experience puts SNC in an ideal position to work with local agencies and partners to identify environmental planning opportunities, gaps, challenges, and areas for clarification.  
SNC will also be working with the Raisin Region Conservation Authority, Mohawk Council of Akwesasne, Algonquins of Pikwakanagan and other partners to redefine the important linkages within the natural system that best reflects local natural heritage, while finding a balance between indigenous ecosystems, and the importance of agriculture and other land uses on the landscape.
Public Consultation and Feedback
SNC hosted virtual public information sessions on the updated draft Natural Heritage System maps in February 2021:
Tuesday, February 9, 2021 at 7:00 pm (SDG)
Wednesday, February 10, 2021 at 7:00 pm (UCPR)
Sessions featured live presentations from SNC staff and opportunities to pose general questions in the live chat feature.
Stakeholders and special interest groups who wished to provide additinonal feedback were able to schedule private meetings with SNC staff. 

 
SNC has been working with the Counties and partner municipalities to review existing environmental and land-use development policies and issues while preparing draft Natural Heritage System maps. Several workshops with municipal planners and stakeholders were held at project onset to gather information, data, and identify gaps and opportunities in the existing provincial and local policy framework.
Draft maps have been re-tooled and redefined by partners to identify key "core natural heritage areas" and the "linkages" that connect these areas. Natural Heritage Systems Planning aims to protect the ecological integrity of these mapped areas and recognized that connected systems are more likely to function over the longer term than those that are fragmented. 
Once draft maps and policies are prepared to the satisfaction of the partner Counties, SNC will host public consultation sessions and will be seeking input on the proposed mapping and policy framework. Please access the project "story map" for additional details and to provide feedback.
example:
1.  What is a Natural Heritage System?
A natural heritage system is defined by the Province of Ontario as: "A system made up of natural heritage features and areas, and linkages intended to provide connectivity (at the regional or site level) and support natural processes which are necessary to maintain biological and geological diversity, natural functions, viable populations of indigenous species and ecosystems. These systems can include natural heritage features and areas, federal and provincial parks and conservation reserves, other natural heritage features, lands that have been restored or have the potential to be restored to a natural state, areas that support hydrologic functions and working landscapes that enable ecological functions to continue. The Province has a recommended approach for identifying natural heritage systems, but municipal approaches that achieve or exceed the same objectives may also be used" (Provincial Policy Statement 2014).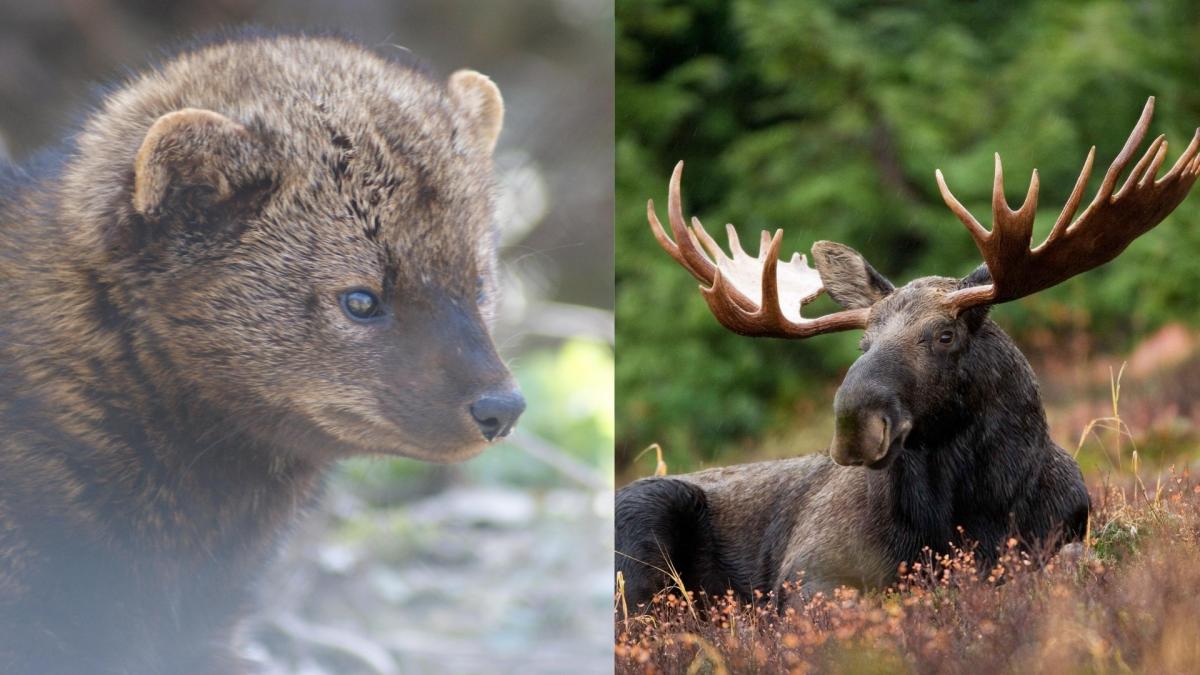 Fishers (left) and Moose (right) are two keystone wildlife species identified by the Province for NHS planning.