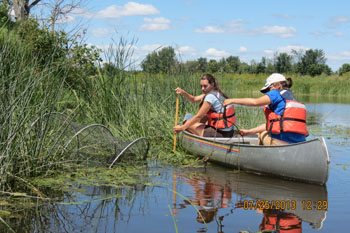 South Nation Conservation recognizes that a healthy watershed is the result of the efforts of all the people within it.
SNC volunteer opportunities require varying experience levels and time commitments. Volunteer monitoring programs can last up to three seasons and get taken up again annually.  The Wild Rice program requires volunteers for a day trip to gather rice by canoe.
Explore some of the opportunities on our website and contact us with your interest.