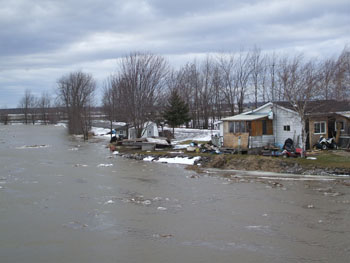 Protecting people and property in the watershed from the effects of flooding, landslides and drought is SNC's core business.
We collect data for weather information, river flows, snow pack, and ice conditions in order to predict when floods will occur and how high the water may rise.
We issue the latest information on watershed conditions to the public, local emergency services and the media during drought and flood events. Learn more about how to be prepared; before and after a flood here.
Worried about flooding?
Use Twitter to follow our feed @SouthNationCA.
Learn more about SNC watershed conditions here.