South Nation Conservation invites watershed residents to consider land donation and conservation easements as their natural heritage legacy. In addition to environmental benefits, ecological gifts can also provide economic benefits to the donor through tax incentives.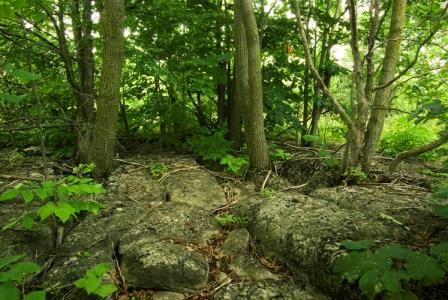 As a member of the Ontario Land Trust Alliance, SNC is approved to accept donations of land through Canada's Ecological Gifts Program. In most cases, tax incentives can be provided; in the case of easements, title is maintained by the owners.
SNC uses donated lands to improve forest cover, ensure healthy and safe waterways, and provide public recreational areas.
Reveler Conservation Area in Crysler is one of the latest additions to our network of natural spaces. This property is a prime example of the diverse range of natural habitats found throughout the SNC properties. The Reveler property features a pond, open grassland, shrub cover, and a mature deciduous forest. Click here to learn more about other donors. 
For more information, contact Pat Piitz, Team Lead, Property.