Each of these includes idle lands, stream banks, and buffer strips. Landowners that may be eligible for subsidy.
Forest Ontario: 50 Million Tree Program
SNC partners with Forest Ontario to provide seedlings, planting, and site preparation / tending for a  $ 0.20 fee per tree for conifers and $ 0.50 fee per tree for deciduous . We are proud to offer our stock to Eastern Ontario.
Have an open, productive planting area of ​​at least one hectare (2.5 acres) in size;
Ensure land is open and mostly open to woodland by the Forestry Act since December 31, 1989;
Minimum order is 1500 seedlings for a windbreak and 2000 seedlings for idle land; 
SNC staff visit each site, prepare a planting plan, apply the herbicide application (as required);
Bilingual technicians available; 
Sign a 15-year management agreement to maintain the trees. 
SNC is currently taking orders for the 2020  tree planting season.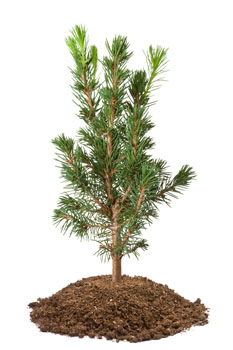 Green Acres - Ottawa's Rural Reforestation Program
The City of Ottawa offers both a homeowner and a resident of the city. Green Acres Provides incentive grants for over-the-counter  orders of 500 or more seedlings in the amount of $ 0.20 per seedling. Through the Full-Service Program  which requires 1000 trees or more, Green Acres will provide 50% of the planting costs in year 1 and will cover 75% of future trends in future years. 
Learn more about the Green Acres program  here .
Additional funding available for watercourses, through the  Ottawa Rural Clean Grants Program .
Biodiversity Over the Counter Tree Planting Program
If you are not eligible for the above programs, CNS also provides the counter tree sales. 
Minimum order 100 seedlings; 
Trees must be ordered in multiples of 50; 
Landowners are responsible for picking up their trees and planting them; 
No management agreement, no survival guarantees; 
Orders being accepted until February 1st for spring 2020. 
 We are currently taking orders for spring 2020, order your trees today! Contact Cheyene Brunet for more information.