Job postings and procurement opportunities at South Nation Conservation are posted on this page as they become available.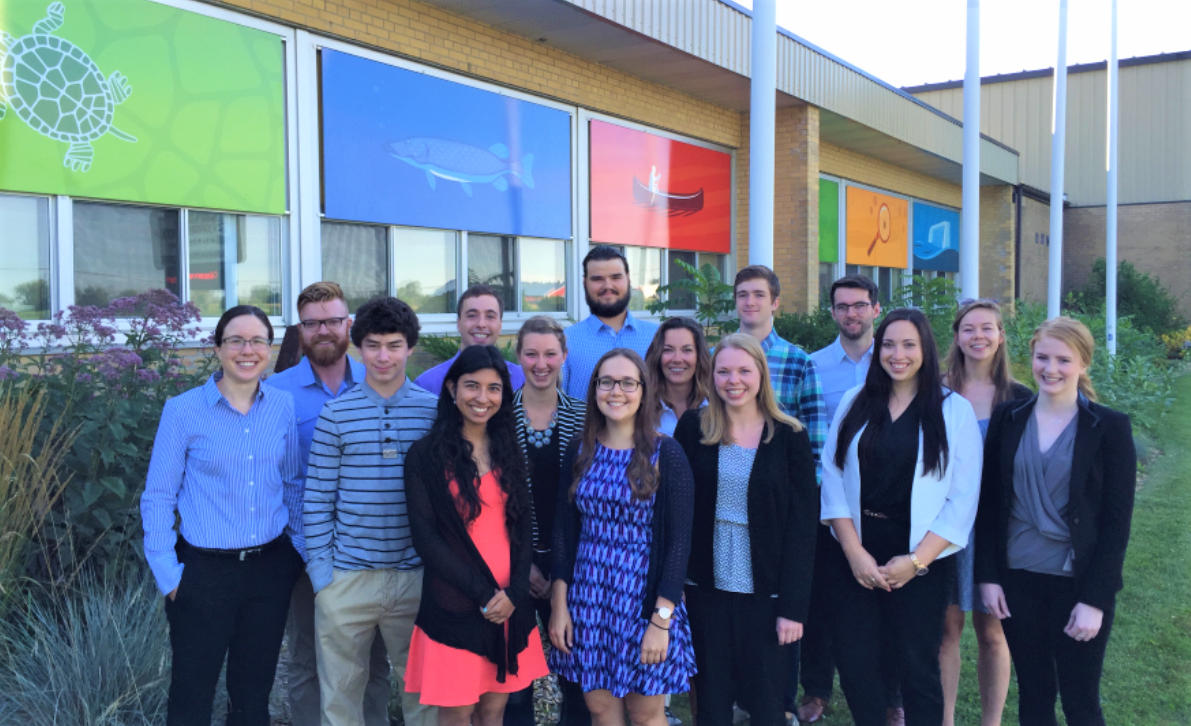 SNC is an equal opportunity employer in Eastern Ontario and values ​​the expertise and diversity of its staff.
SNC welcomes and encourages applications from people with disabilities. Accommodations are available on request for candidates taking part in all aspects of the selection process.
SNC is also proud to be a top employer for students and recent graduates in the region. If your career goals and education lead naturally to working in a conservation environment, be sure to stay up-to-date with SNC's job postings and summer student opportunities.
For more information, please contact info@nation.on.ca. 
Employment Opportunities
Communications and Outreach Student
Contracts and Tenders 
Request for Quotation (RFQ) - Castor River Watershed Hydrologic Model
Request for Tenders (RFT) - High Falls Accessible Washroom Construction
SNC is requesting tender submission for the construction of an accessible washroom facility located in the High Falls Conservation Area in Casselman, Ontario.
Closing Date: 10/17/2022 11:00:00 AM ET. There will be a mandatory site visit on October 3rd, 2022 at a time to be scheduled. 
Please contact Carl Bickerdike by email to receive a copy of the tender package.
Tender for Forest Resources - SNC 30
Tender for Forest Resources - SNC 61
Tender for Forest Resources - SNC 75
Call for Tenders for Forest Resources:
Last Updated: October 2021
Next update: October 2022
Softwood Sales
| | | | | | |
| --- | --- | --- | --- | --- | --- |
| Tender No. | Municipality | Closing Date | Award Date | Tender Documents | Status |
| SNC 8 - 2020 | Edwardsburgh/Cardinal | 09/03/21 | 09/23/21 |   | Pending |
| SNC 16/17 - 2020 | North Stormont | 10/30/20 | 11/26/20 |   | Completed |
| SNC 29 - 2020 | North Stormont | 06/08/20 | 06/18/20 |   | Awarded |
| SNC 30 - 2021 | North Stormont | 10/08/21 | 10/18/21 |   | Issued |
| SNC 75 - 2021  | Nation | 10/08/21 | 10/18/21 |   | Issued |
| SNC 62 - 2021 | Edwardsburgh/Cardinal | 09/03/21 | 09/23/21 |   | Pending |
Hardwood Sales
| | | | | | |
| --- | --- | --- | --- | --- | --- |
| Tender No. | Municipality | Closing Date | Award Date | Tender Documents | Completed |
| SNC 51/52 - 2020 | North Stormont | 06/08/21 | 06/18/21 |   | Pending |
| SNC 54/55 - 2020 | North Stormont | 06/08/21 | 06/18/21 |   | Pending |
| SNC 45 - 2020 | Clarence-Rockland | 09/07/21 | 09/07/21 |   | Pending |
| SNC 61 - 2021 | Edwardsburgh - Cardinal | 10/08/21 | 10/18/21 |   | Issused |