Are you someone with a passionate interest in nature? Help preserve the beauty of natural spaces and become a forest steward today!
SNC has a number of properties where volunteers can act as eyes and ears on the ground. Becoming a forest steward is a great way to get involved and help ensure that we continue to have healthy forests for the enjoyment of local residents and beyond.
Forest stewards reflect a wide range of individuals from residents, to hunters and naturalists. Forest stewards receive training and assist staff in the management of forests by monitoring assigned properties in the vicinity of where they live.
Acting as a liaison between landowners and SNC, forest stewards will address any questions and concerns. Adjacent property owners are encouraged to voice questions and concerns to the forest stewards, who will in turn ensure that the information is directed to the appropriate SNC staff member.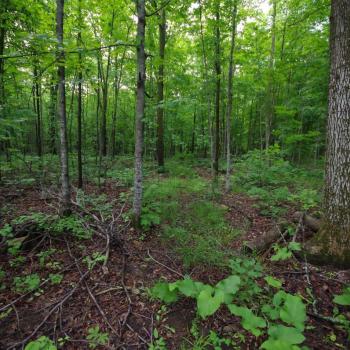 As a forest steward, your duties and responsibilities could include the following:
Site Management
Provide input into site management plans
Periodic site inspections and reporting
Install and maintain signs
Create interactive site cleanup as necessary
Assist with site improvements (parking lots, trails, etc.)
Perform minor repairs
Monitor site activity
Assist in fundraising activities
Communication & Awareness
Assist planning and leading educational programs
Communicate/address concerns and issues
Capture and share photo-documentation
Natural History
Build and install bird houses
Map special features
Observe the onsite species and document sightings
What we provide
Technical advice and support for monitoring
Special access privileges to SNC forests
Contact Cheyenne Brunet for more information or to sign up: cbrunet@nation.on.ca