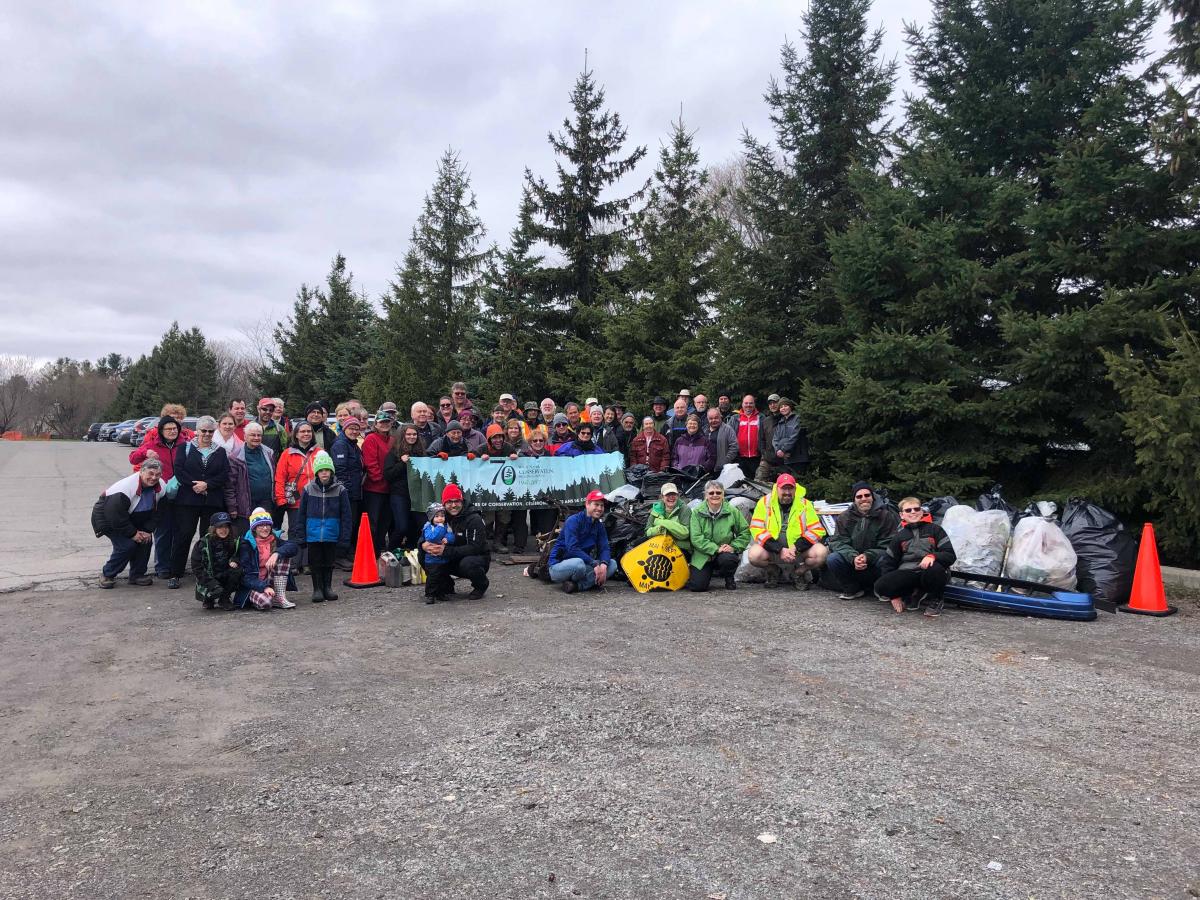 SNC believes in providing opportunities for the public to enjoy, learn from, and experience the River and to help protect our local environment.
Our Community Environmental Grants program encourages and supports events across our 4,441 square-kilometer jurisdiction in Eastern Ontario that promote recreational use of our rivers, protect the environment or celebrate the history of our natural heritage.
Non-profit organizations within SNC's jurisdiction and member municipalities are welcome to apply for a grant of up to $300 for their event or activity. After-the-fact requests for funding are not eligible for assistance.
---
Eligible Grant Categories:
River Grant
The event must take place along or adjacent to the South Nation, St. Lawrence, Ottawa River, or their tributaries within the South Nation Conservation jurisdiction, or have a clear and direct connection to the mentioned rivers.
Community Environmental Outreach Grant
The event must promote protection of our natural environment or recreational use of our natural resources.
Agri-Environmental Grant
The agricultural initiative must include an environmental component (i.e. promotion of beneficial management practices).
Heritage Grant
The event must preserve or promote natural heritage features and/or environmental-related history within the SNC jurisdiction.
---
General conditions for approved grants are outlined on page 2 of the Application Form. Applicants are required to submit a one page letter with this Application Form detailing how their event meets one or more of the above eligible categories. The letter must also outline the reason for the event date, location and all necessary contact information. Applicants must identify all funding sources and how SNC funds will be spent.
Note: Events taking place outside of the SNC jurisdiction are not eligible to receive funding through the Community Environmental Grants program.
For more information or to submit an Application to the Community Environmental Grants Program:
South Nation Conservation
Attn: Communications & Outreach Department
38 Victoria St., P.O. Box 29, Finch, ON, K0C 1K0
Phone: 1-877-984-2948
Fax: (613) 984-2872
Email: ksmith@nation.on.ca