In 2019, SNC received a grant from the EcoAction Community Funding Program through the Federal Government. With this funding, SNC restored several kilometers of river shoreline by planting over 3,000 native trees and shrubs in partnership with local landowners, secondary schools and First Nations. Check out the EcoAction factsheet here!
Watercourse tree buffers are a simple way to help farmers protect their most valuable asset – their land. Buffers can be a combination of grass, shrubs or trees and help to lessen erosion, boost biodiversity and improve water quality.
Native edible trees and shrubs were planted alongside drains and can be harvested by the property owner, mixed native grasses are planted on the other side of the drain to facilitate future drain maintenance and can also be harvested. Incentives for best management practices, such as buffers, are available from SNC's Clean Water Program, the Ottawa Rural Clean Water Program and Alternative Land Use Services (ALUS) - Ontario East.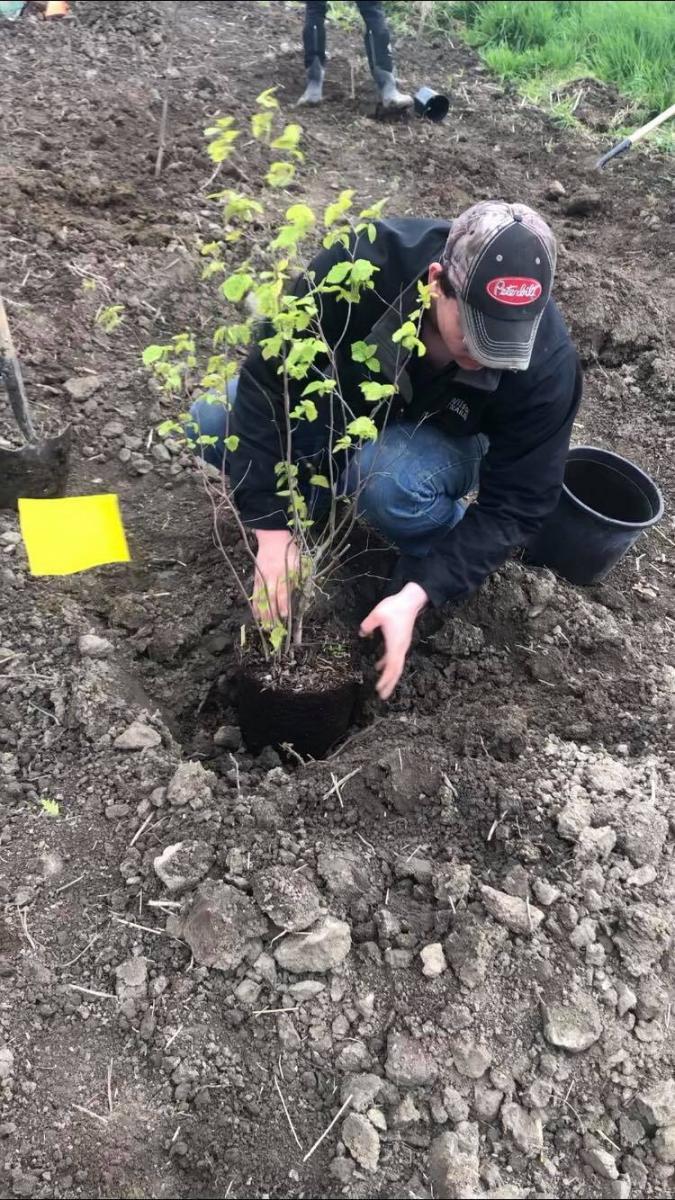 EcoAction Tree Planting