NOTICE: As part of a continued commitment to improve public access to natural spaces, SNC is completing tree management at the Oschmann Forest. Tree removal activities will begin Monday, January 17, 2022 and will continue until complete in February 2022. The Conservation Area trails will be temporarily closed during cut operations and will be reopened daily for public use by 4:00 PM.
New home to our flagship Maple Syrup Education Program; the Oschmann Forest Conservation Area offers visitors a 'sweet' outdoor experience. With 1.2 km of trail featuring interpretive signage along the way, this site takes you through a diverse woodlot with Maple, Oak and even Butternut trees. Keep an eye out for the heritage sugar shack, which was used by the Oschmann family until the early 2000's to collect and boil tree sap into delicious maple syrup!
This forest was donated to SNC in 2017 by the Oschmann Family to maintain their natural legacy: check out the full donor story here.
Interpretive trail signage will guide you and your family through a tour of the forest and the production of maple syrup; in the spring, watch the sap flow through the blue collection lines on site!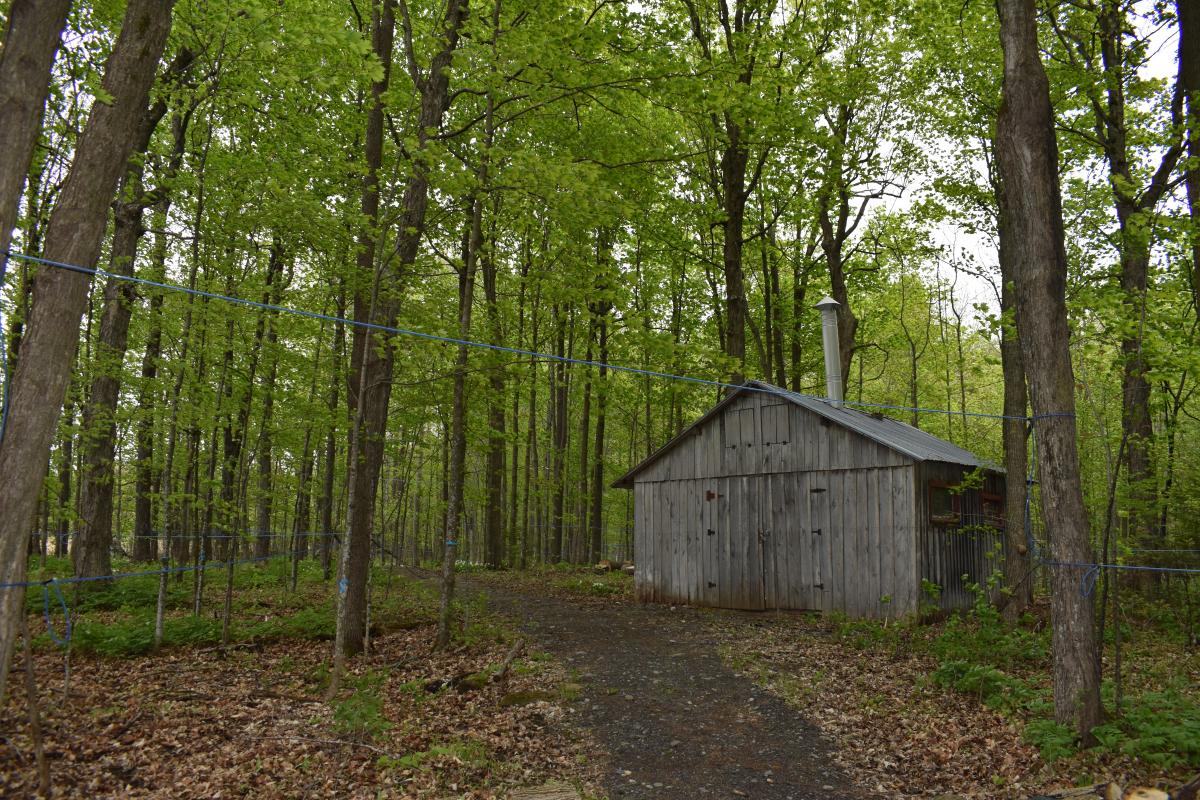 Park features
Area: 1.2 km trail
Activities: Hiking, dog walking (on leash), geocaching