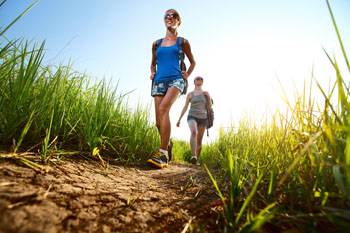 Hiking is an invigorating pastime and a great way to explore nature. Outdoor adventures are close to home at five South Nation Conservation Areas with kilometres of trails and spectacular vistas to be discovered.
Each SNC location offers unique treks from boardwalks through wetlands, to forested, interpretive trails. Glimpses of wildlife and the splendor of each season won't disappoint the regular woodland rambler or the amateur naturalist.
Caution : Boardwalks and footbridges may be slippery when wet.  Excercise extra caution on trails during winter months.
Take a hike at the Conservation Areas in the left menu.