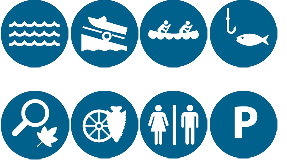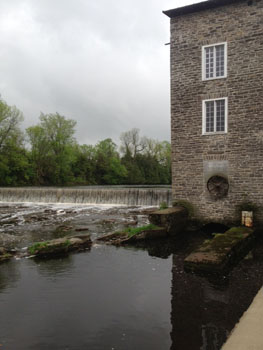 The last operating grist mill on the South Nation River bears witness to the region's defining moments of rural community building. The Spencerville flour and grist mill stands on the north bank of the River with 200 years of milling history to be discovered. Take in historic Spencerville by water with canoe access immediately west of the stone building. Paddle the headwaters of the South Nation River upstream of the mill weir.
Historic site features
Activities: Educational tours, exhibits, picnicking
Amenities: Parking, washrooms, gift shop
River Access features
Conditions: Weir present; upstream travel only
Activities: Boat launching, Mill Run canoe route, fishing (pike, smallmouth bass, brown bullhead)
Amenities: Dock
Visit Spencerville Mill at 11 Water Street in Spencerville, easily accessible from Hwy. 416 at interchange 12. Open seasonally, Wednesday through Sunday, from 10 a.m. to 4 p.m.
For more information, please visit: The Spencerville Mill Foundation