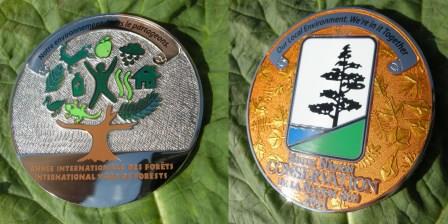 Welcome to the South Nation Conservation Watershed Geo-Passport!
There are 20 geocaches that provide an ideal way to learn about the natural heritage features across the South Nation Watershed. The Watershed Geo-Passport provides you with the coordinates you need to find the hidden caches.
Download your copy of the South Nation Conservation Watershed Geo-Passport here.
For a general locations map of the 20 geocaches hidden in our watershed, please click here.
Instructions
Register your free username at Geocaching.com
Print out a South Nation Conservation Watershed Geo-Passport
Bring along a GPS device or use a geocaching app on a smartphone
Fill out the Watershed Geo-Passport as you find hidden caches 
Prizes & Rules
Be sure to mark the code word in the Watershed Geo-Passport
If you find 15 of the 20 hidden caches, you are eligible to receive a South Nation Conservation geocoin. To claim your geocoin, please mail or drop off the completed form to:
38 Victoria Street. P.O. Box 29 Finch, Ontario K0C 1K0
Tel: 613-984-2948 | Toll free: 1-877-984-2948 | Fax: 613-984-2872
Office Hours: South Nation Conservation's office is open Monday to Friday, 8:00 a.m. to 4:00 p.m.
The office is closed for all statutory holidays. Outside of business hours, the Watershed Geo-Passport can be submitted at the afterhours dropbox located at our front door entrance. Allow two to four weeks for delivery of your geocoin prize (while supplies last).
Terms & Conditions
Limit of 1 geocoin per geocaching team (household)
South Nation Conservation is not responsible for Watershed Geo-Passports lost in the mail and reserves the right to limit or revoke this offer at any time
Click on any of the links below to learn more about the 20 geocaches in the Watershed Geo-Passport: