Launch and dock your boat with ease from the Embrun river access. The boat launch is open from May to October every year. All boat enthusiasts are welcome!
River Access features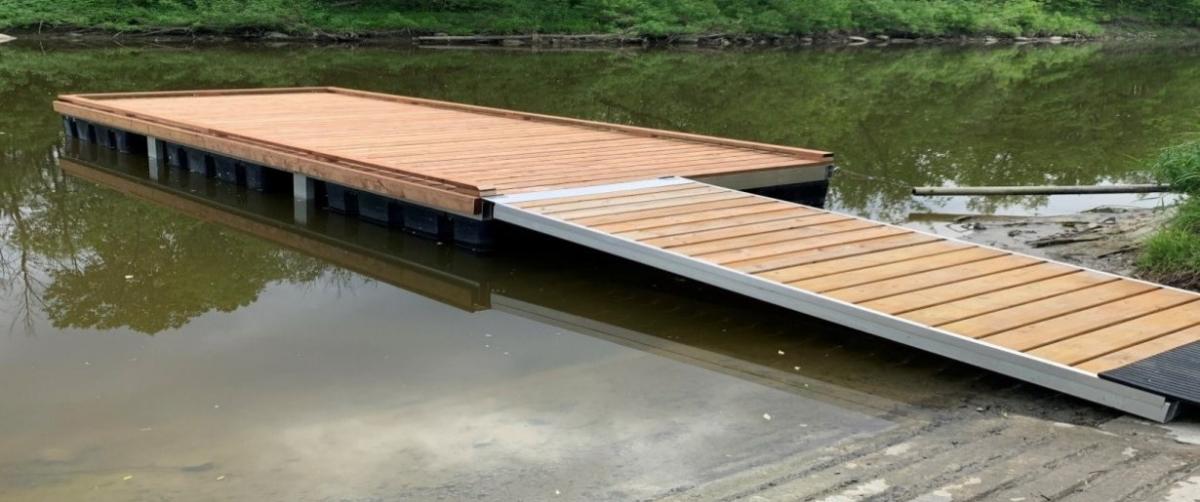 Activities: Boat launching (ramp anad dock for temporary boat anchorage)
Parking (limited space) 
Visit the Embrun river access point at 1392 Notre Dame Street. The launch site is owned by the Municipality of Russell and SNC manages the installation, removal, and regular maintenance of the dock through an agreement with the municipality (between May and October).