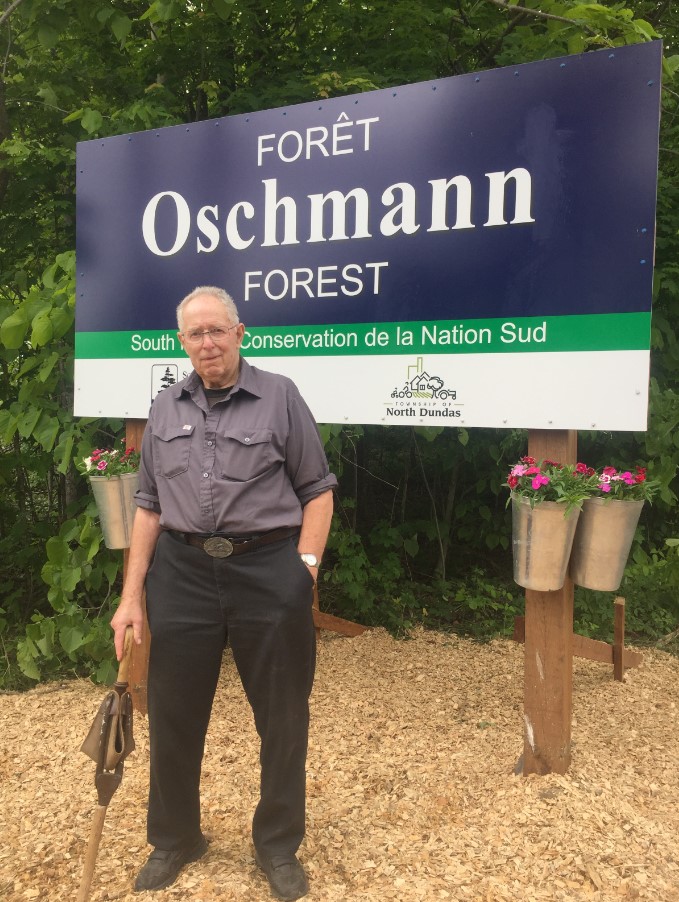 After immigrating to Canada from Germany, George and Gertrude Oschmann purchased an 88-acre farm in the fall of 1964 in Ormond – a small town located about 50 kilometres south of Ottawa.
Nestled within the south side of their new farm lied an 18-acre forest, which had been severely neglected prior to the Oschmanns' purchase. Aware of the forest's potential, the Oschmanns decided to clean it up, and today it houses a beautiful landscape of carefully thinned maple, hickory, ash and butternut trees.
Come the 1970s, the Oschmanns decided to build a sugar shack in the middle of the forest. The family's private shack would remain operational until the early 2000s, and today the structure still stands.
In 2017, George Oschmann donated the 18-acre forest to SNC in memory of his wife Gertrude, who passed away in 2012. According to the Oschmann family, Gertrude was an outdoorsy woman with a deep connection to the Oschmann Forest, and would have left many footprints scattered across the property over the course of her lifetime.
For George Oschmann, donating the forest wasn't just about preserving cherished memories, but it was also about preserving the natural beauty of the Oschmann Forest – and all that it has to offer – for generations to come.
In July of 2018, SNC announced that Oschmann Forest will be the new home of their Maple Syrup Education Program.