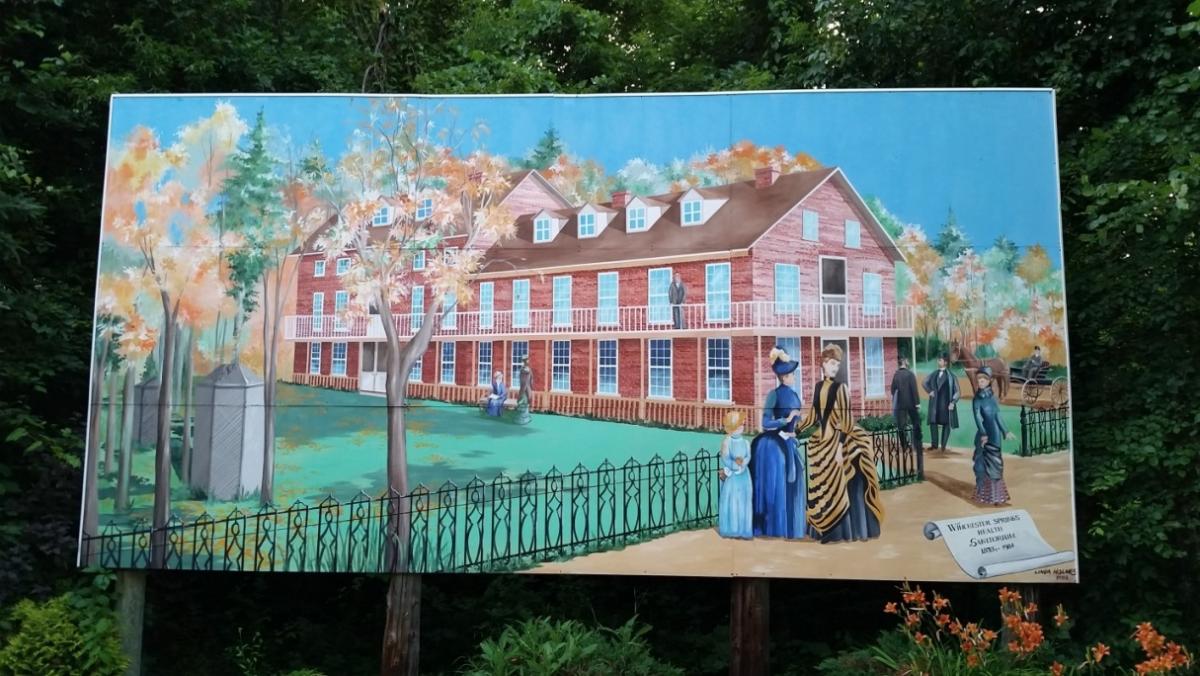 The karstic features of the geology throughout the South Nation Watershed are the result of layers of limestone formed millions of years ago by the Champlain Sea creating numerous springs throughout the region.
Historically, these springs drew in residents and visitors to the area to enjoy the waters, aiding in their wellbeing. The development and establishment of spas was the areas first form of tourism.
Carlsbad Springs, Caledonia Springs and, of course, Winchester Springs were retreat destinations for clients far and wide. An advertisement of the day for The Winchester Springs heralded: "The waters of these Springs are unsurpassed in all of North America, and from the wide reputation they now have, it will be needless to extol them further." 
Having a railway line nearby added to the succe
ss these Health Spas shared until they started to fade from favour in the post-depression era. The last of the grand hotels at Carlsbad Springs closed in the late 1960's.
Points of Interest:
Cass Bridge Conservation Area