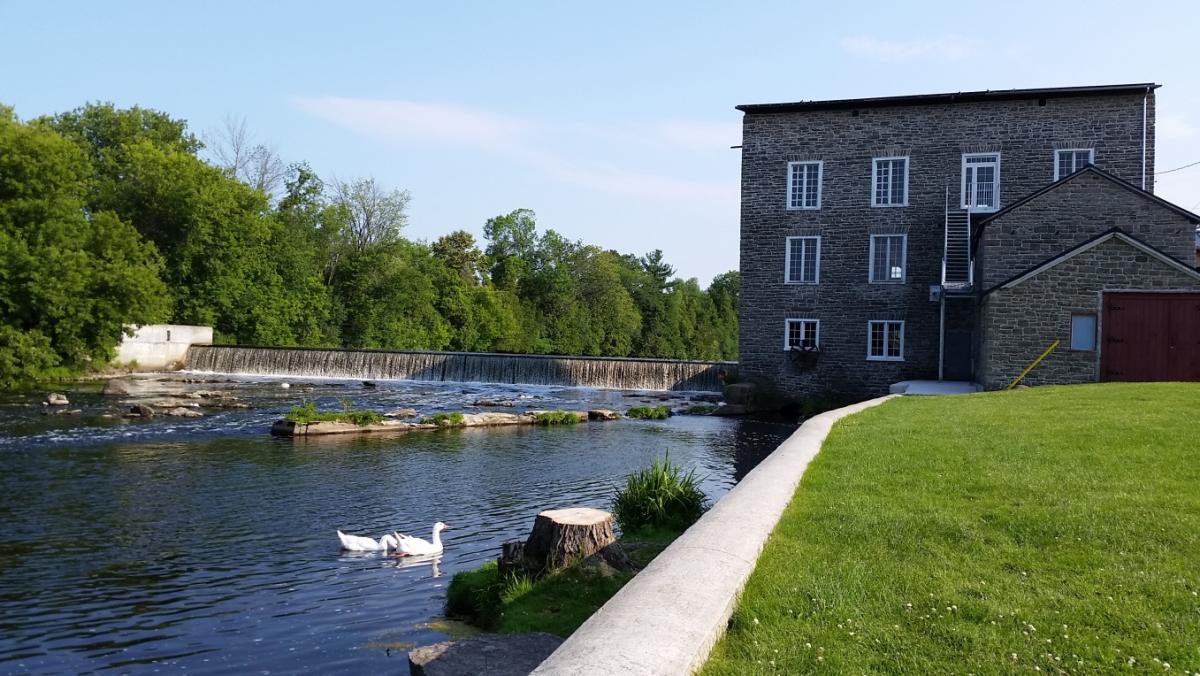 Perhaps one of the most galvanizing aspects of the history of the South Nation River was European settlers using the river to power mills; whether saw mills for building and trade, or grist mills saving long journeys to larger centers for food.
By 1812, Peleg Spencer had built a wooden dam on the South Nation River and constructed a sawmill on the south bank to serve the settlers in the backwoods of Edwardsburgh Township.
Over the years, fires gutted the building allowing different reconstruction projects to occur, just as swiftly as the ownership and partnerships of the mill changed hands. In 1912, J.F. Barnard purchased the mill and adjacent stone house for $4,600. Under the trademark, Grow-or-Bust, he produced a line of balanced poultry and liv
estock feed. After his sons became involved, the mill received upgrades and expanded the business. With his grandchildren, he eventually added a hardware store in 1955. Ted Barnard continued to run the family business until it closed in 1972.
South Nation Conservation purchased the Mill in 1985 and transferred ownership to the newly created Eastern Valley Heritage Foundation. In 1999, this Foundation was renamed The Spencerville Mill Foundation and turned the Mill into a tourist destination.
Points of Interest:
Mill Run Canoe Route