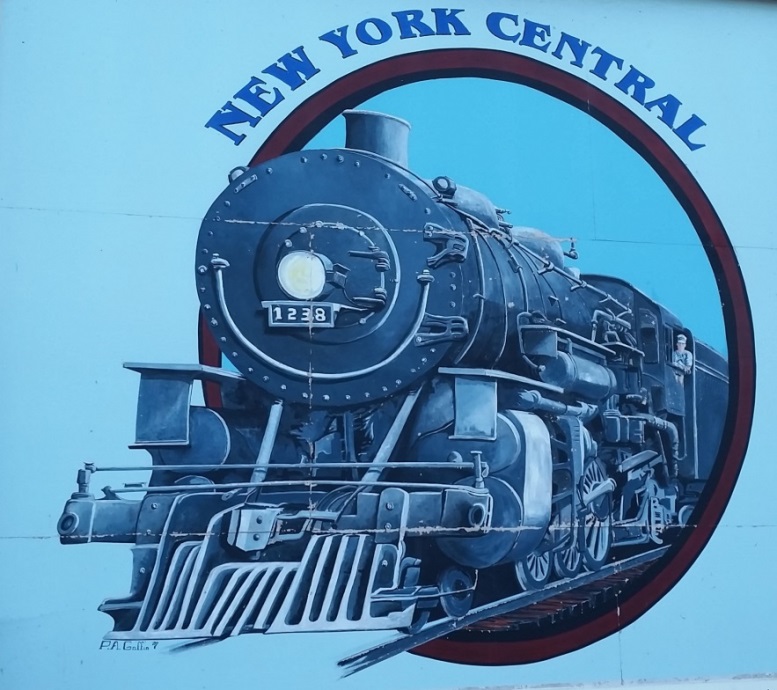 The village of Russell, along the Castor River, grew into a prosperous town thanks to the New York Central Railway. With train stations in the surrounding towns like South Indian (today's Limoges), Osgoode and Morewood, the Township Council realized Russell needed a source of transportation to survive in 1884.  By June of 1897, the Council passed a by-law to raise $10,000 to aid the Ontario Pacific Railway Company to build the new railway, on the condition that the railway company would have at least two passenger trains stop at each of the stations throughout the Township.
With the building of the station, Russell Village became the commercial centre for the Township; hotels filled with travellers, new shops opened, and loads of farm animals passed though the stockyards.
The survival of the Town during the Great Fire of 1915, was due
to the Ottawa Fire Department's abilityto run to the Town's aid on the railway, saving the village after twenty-five buildings were destroyed.
Around 1940, the passenger traffic diminished, leading to the passenger train service to Russell being abandoned in 1954, with the last train on the system running on February 14, 1957.
Today, one of the most notable landmarks in the village is the Russell Weir, constructed in 1967, downstream from the original 1916 dam site.
Points of Interest:
J. Henry Tweed Conservation Area
W.E. Burton Conservation Area