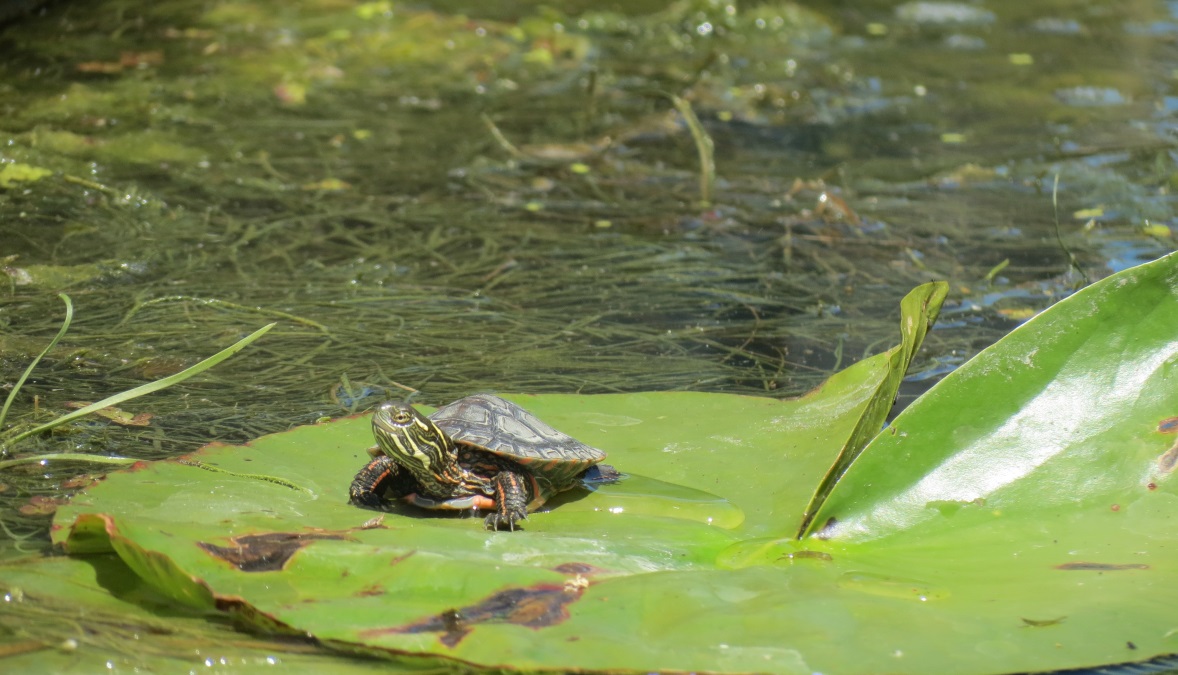 Mountain Provincial Wildlife Area, found near the village of Mountain, is owned and managed by the Ontario Ministry of Natural Resources and Forestry (MNRF).
This provincial wildlife area, obtained from the federal government in 1962, is situated in the former Winchester Bog, a 2,000 hectare wetland that once supported extensive bog vegetation. Due to past drainage efforts, the area is now mostly a poplar and willow-alder shrub swamp. While there are no formal walkin
g trails, the wildlife area can be accessed by paths that follow these ditches. Some artificial ponds have been created to support frogs and Midland Painted Turtles. The usual birds of wooded wetlands, such as American Woodcock, Swamp Sparrow, Common Yellowthroat, and Yellow Warbler, can be seen along with a large population of Wood Frogs.
MNRF is responsible for provincial parks, forests, fisheries, wildlife, mineral aggregates and the Crown lands and waters that make up 87 per cent of Ontario. Originally the Department of Crown Lands (1867-1905), with changes throughout the years with groupings of departments for lands, forests and mines. The Ministry of Natural Resources was then formed in 1972, with an addition of the word Forestry to the name, in 2014. This agency also administers the legislation for the Conservation Authorities Act.
Points of Interest:
Ferguson Forest Centre, Kemptville