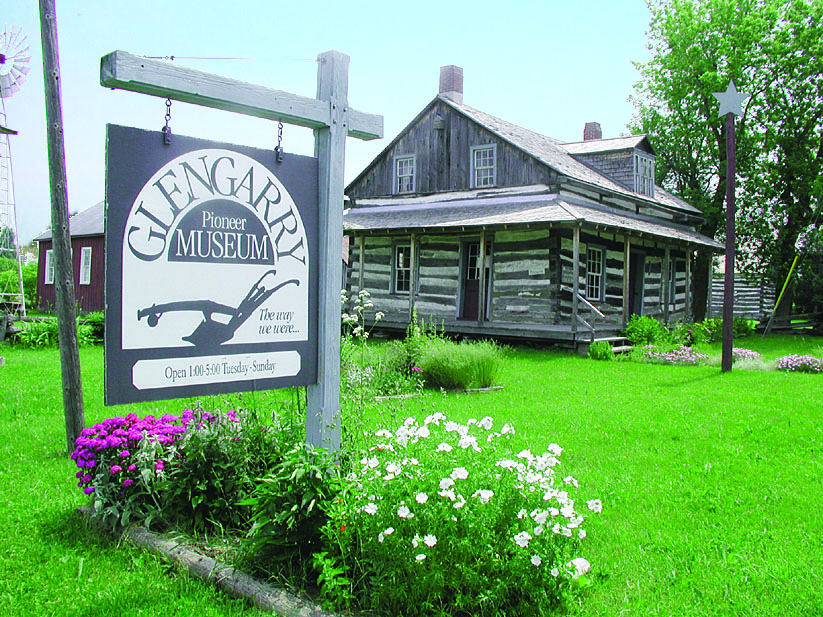 Tucked away in the village of Dunvegan is the Glengarry Pioneer Museum, home to nine log buildings including the Star Inn from the 1860's. Open daily during the months of July and August, and weekends and holidays from Victoria Day to October.
Dunvegan was named after the town located on the isle of Skye (and location of Dunvegan Castle, home of the Clan McLeod), in Scotland. The area was originally settled in 1792, as part of the historic Glengarry County where many Scottish emigrants came from all over the Scottish Highlands due to the Highland Clearances. This first wave of heavy migration lasted till 1816, with emigration continuing into the early 20th century, at a slower pace. Many of these migrants came from the Inverness-shire area of Scotland. 
Canadian Gaelic / Scottish Gaelic has been a spoken language in the area for over four centuries. Kenyon, which was part of Charlottenburgh Township until 1798, was named for British judge and politician Lloyd Kenyon, 1st Baron Kenyon.
Development in the region was significantly spurred by the establishment of a railway link between Ottawa and Montreal in the early 1880s. Maxville, Alexandria and Glen Robertson became key railway hubs for farmers in the area.
Points of Interest:
The village of Maxville to the south, home of the Glengarry Highland Games