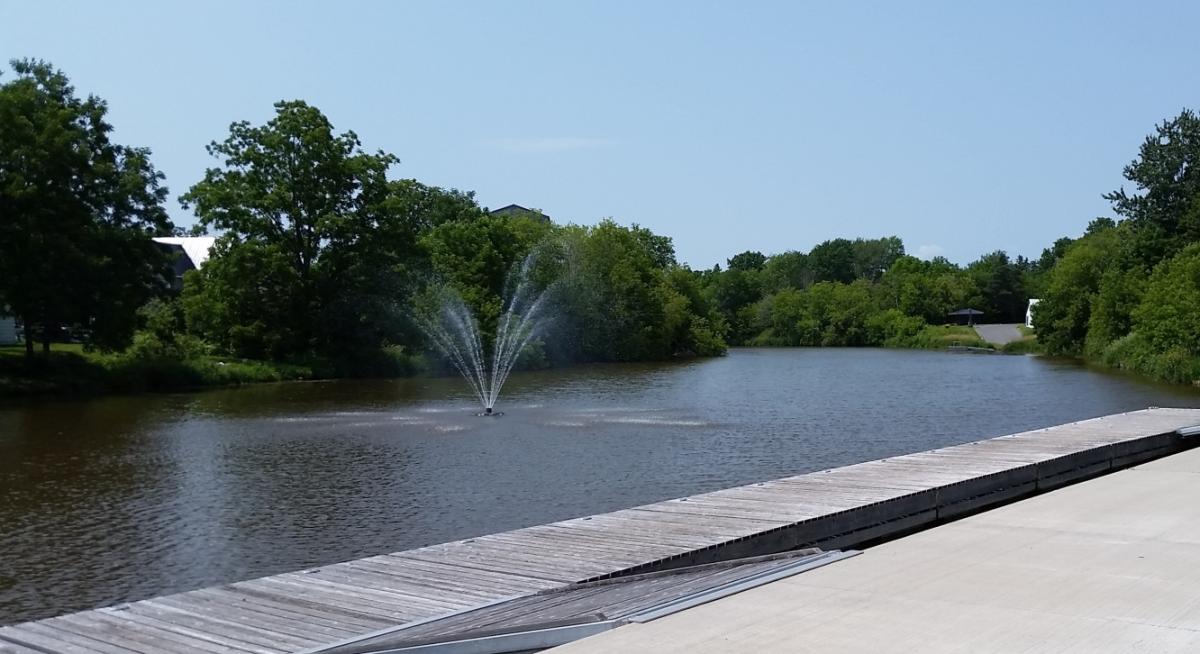 Chesterville is among one of the most interesting settlements in SNC's jurisdiction, where the town and River have been intertwined since the first settlers arrived in 1817. The first settler was a United Empire Loyalist named George Hummel. He was given a large tract of land, the majority of which became Chesterville. He was joined in 1825 by two brothers, the Merkleys, who decided to build a sawmill near the Hummel home. Over the years the village has had a few names. Originally, Armstrong Mills, after Thomas Armstrong, and later Winchester. However, many neighbouring regions shared the same name, such as North Winchester, South Winchester, Winchester Springs and West Winchester. Finally in 1875, locals changed the name of the village to Chesterville, honouring the first telegraph operator, Chester Casselman.
The town hall, built in 1867, also served as: a fire hall; a court house; a jail; a church; and a movie theatre throughout the years. Now it is a heritage centre. 
Today the town is also home to the Chesterville Dam, an important water control structure on the South Nation River, built more recently in 1978.
Points of Interest:

Chesterville Heritage Centre, 14 Victoria Street