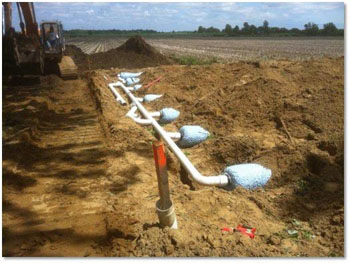 For over 20 years, South Nation Conservation has supported landowners who do their part to improve water quality. The Clean Water Program offers cost-share grants from $1,000 to $8,000 depending on the project. The Clean Water Program has funded more than $2.6 million in grants to over 880 projects; adding about $12 million to the local economy in construction projects.
Residents in the SNC jurisdiction with the exception of the City of Ottawa can apply by contacting SNC at 1-877-984-2948 or lhenderson@nation.on.ca to arrange a site visit. 
Grant applications are reviewed by a multi-stakeholder Clean Water Committee composed of farmers and agicultural agencies within the region. Applications are accepted year-round, though applicants are encouraged to apply early in the year to help secure funding.
To be eligible, applicants must apply to the Clean Water Grant Program before starting work on their project.
Projects within the City of Ottawa are directed to the Ottawa Rural Clean Water Grant Program.
Eligible Projects:
Project Type

Grant Rate

Grant Max.

50%

$5,000

50%

$5,000

Video on Controlled Tile Drainage here

50%

$5,000

$50/acre/year up to a maximum of 20 acres 

50%

$1,000

50%

$1,000

- labour by contractor

OR

- labour by applicant

 

75%

100% 

 

$5,000

$5,000

50%

$8,000

50%

$5,000

50%

$2,000

50%

$5,000

100%

$1,000
Learn More on Controlled Tile Drainage: