Hunting Opportunities on SNC Land as Fall Approaches
---
Submitted by N Machado on Mon, 29/08/2016 - 7:26pm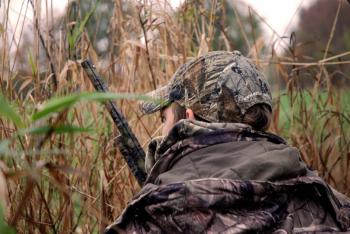 As fall approaches, it is a special time for many residents of the area. The crisp cool air brings a change in the seasons as summer gives way to autumn, and hunting season.

South Nation Conservation (SNC) owns some 12,000 acres, including forests and wetlands, distributed across its 4,384 square-km jurisdiction. SNC allows hunting on some of its properties and is reminding hunters that they require a hunting permit before accessing SNC owned lands.

The cost for a hunting permit is $100 and allows hunters to access over 8,500 acres of forested land. Hunters are also required to have a minimum $2 million dollar liability insurance, which can be obtained through a membership with the Ontario Federation of Anglers and Hunters.

The associated hunting permit fees help support various youth education programs such as the Youth Hunter Apprenticeship Program in partnership with the South Nation Delta Waterfowl Chapter.

"Hunters require written permission to hunt on SNC lands. It's a common misconception that because lands are owned by a public agency such as SNC, they may be used without permission," said Philip Duncan, SNC Property and Approvals Assistant II.

Many recreational and economic activities take place on SNC land including: hiking, geocaching, bee keeping, sugar bush operations, logging operations, agricultural cropping, and horseback riding. SNC lands also offer a range of hunting opportunities for species such as White-tailed Deer, Moose, waterfowl, and upland game.

"Providing direction to hunters on where they can hunt, allows SNC to monitor the various uses that take place on our land and ensure user safety," says Philip Duncan, SNC Property and Approvals Assistant II.

Duncan emphasized that hunters should exercise caution when accessing SNC property as some areas may have multiple users at any given time. "We encourage visitors to wear high visibility clothing in order to help identify themselves to other users."

To obtain a letter of permission visit the SNC website, www.nation.on.ca, complete the hunting permit form and send it in to the SNC office.

FOR MORE INFORMATION: Philip Duncan, 877-984-2948, ext. 292.