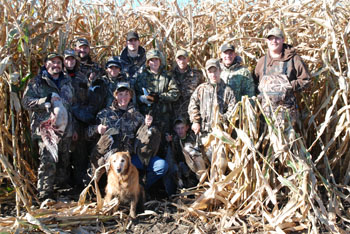 SNC partners with the South Nation Branch of Delta Waterfowl to guide groups of first time youth hunters. We introduce local 12- to 15-year olds to respecting safety, wildlife, habitat, and private property. The program covers the Hunters Safety course and the Canadian Firearms course. SNC and Delta Waterfowl sponsor all costs, including meals, training, and manuals.
The Hunter Apprenticeship Safety Program covers training and testing for the youth over a three-day period. A meet and greet between participants and their hunting mentors, SNC and Delta representatives and Conservation Officers, an archery demonstration, and skeet shoot is hosted prior to the guided hunt weekend every fall.
For more information contact Philip Duncan at pduncan@nation.on.ca or 1-877-984-2948.