SNC to update forest cover study
---
Submitted by N Machado on Thu, 09/04/2015 - 10:26am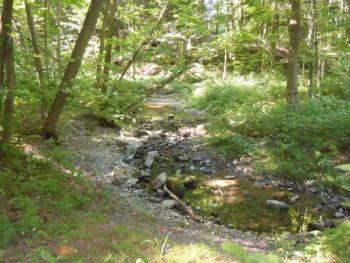 South Nation Conservation (SNC) has launched an analysis of forest cover intended to compare treed areas within the 4,382 square-km jurisdiction between 2008 and 2014.

While anecdotal evidence indicates that cover has decreased considerably because of clear-cutting for development and agricultural expansion, the study will provide a more scientific examination of the situation; it'll rely on sophisticated satellite-generated aerial photography.

"The goal is to have an up-to-date idea of the percentage of forest cover across the jurisdiction and in the upper tier municipalities of Stormont-Dundas-Glengarry, and Prescott-Russell," said Josee Brizard, SNC Team Lead, Forest Resources.

The SNC board of directors has inquired about the reduction in forests across the region and is looking for hard data to back up local concerns about tree loss. SNC's annual tree-planting and land acquisition programs are making up some of the losses.

The presence of a substantial forest cover is instrumental in protecting against erosion, in providing habitat, shade and shelter, and in absorbing carbon dioxide while producing oxygen.

The study was initiated by SNC's Forestry Committee comprising residents of the jurisdiction with an interest in the state of the forests.

The 2008-14 forest cover will be investigated from several angles, including the proportion of interior forest and shoreline forest, proportion of significant wetlands, and public versus private ownership.

Recommendations are to be provided to enhance targeted delivery of SNC forest-related programs within the jurisdiction, and to improve the authority's ability in securing grants to bolster delivery of new and existing programs.

"Overall, the project will put us on a more solid footing when it comes to discussing and improving the state of the forest cover within our jurisdiction," Brizard observed.