Natural Christmas trees are greener
---
Submitted by Events on Thu, 12/12/2013 - 11:42am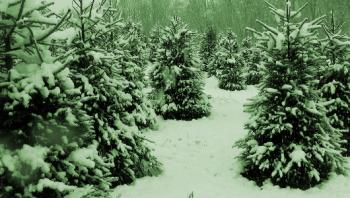 Whether you visit a retail lot, or treasure an annual visit to a choose-and-cut farm, you will enjoy knowing that natural Christmas trees are the most environmentally-friendly crop around. More than 500 Ontario farmers supply us with Balsam and Fraser fir and white spruce this time of year. Every tree in Eastern Ontario comes from a crop tree farm, which are created specifically for Christmas trees. For every tree that is cut, there are ten more ready to take its place.

Natural Christmas trees not only add excellent economic value to our watershed, they also benefit the environment as producers of oxygen and air pollution filters. They are also a haven for birds and mammals, and farms located next to a woodlot create an "edge effect," which is known to increase wildlife species diversity.

Real Christmas trees are completely biodegradable and will, on their own, break down and return their nutrient store to the soil. They can be used after Christmas as bird feeders; wood products; chips and mulch; and wildlife cover in fish ponds and woodlots.

Helpful tree-maintenance tips:
Keep your tree in a cool, sheltered area until you're ready to decorate. Avoid heat, direct sunlight, fans, and televisions to help your tree last longer.

Freshly cutting the butt end of the tree approximately 0.25 in from the end opens up the tree stem so it can take up water.

Trees are thirsty and will uptake water even after being cut. Ensure you have a base that holds at least 4 L of water, so your tree will maintain its vigor throughout the holidays.