Alfred-Plantagenet Groundwater Study
---
Submitted by N Machado on Mon, 22/06/2015 - 9:16pm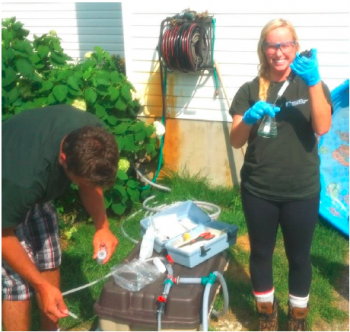 The United Counties of Prescott and Russell and the Township of Alfred and Plantagenet have partnered with South Nation Conservation and the Ontario Geological Survey to study groundwater across the Township of Alfred and Plantagenet.

The purpose of the study is to develop maps of expected groundwater quantity and quality. The maps will help to assess the development potential of properties where wells are required as the water supply.

To better understand the groundwater aquifers, private wells will be sampled across the Township of Alfred and Plantagenet. We are looking for volunteers to be part of this groundwater study and receive free groundwater sampling of wells. Volunteers must live within the Township of Alfred and Plantagenet and have a well on their property. Well sampling will take place during the months of July and August 2015.

All homeowners who participate will receive a free copy of the results from their well water (valued at about $500) and a summary report. No homeowner names, personal information or addresses will be published or released.

Availability is on a first-come-first-served basis.

Please contact Tessa Di Iorio (Hydrogeologist) by phone 1-877-984-2948 ex.305 or by email tdiiorio@nation.on.ca for more information.