WATERSHED CONDITIONS STATEMENT: Flood Outlook Ended
---
Submitted by Events on Fri, 25/04/2014 - 9:18am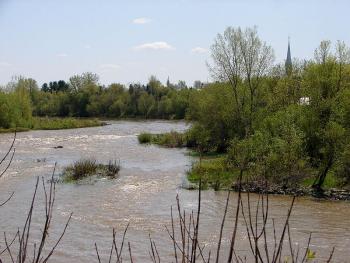 April 24, 2014 – South Nation Conservation (SNC) is ending the Watershed Conditions Statement: Flood Outlook issued on April 15, 2014. Stream gauges are indicating normal to slightly below normal flows for this time of year.

SNC staff will continue to monitor the water levels and weather forecasts as part of the Flood Forecasting and Warning program and will initiate a new statement if conditions warrant.

All enquiries can be sent to Golam Sharif at gsharif@nation.on.ca or Sandra Mancini at smancini@nation.on.ca. For additional information please contact at SNC 1-877-984-2948.