Subsidies available for Municipalities to plant trees and shrubs on municipal land
---
Submitted by N Machado on Fri, 18/09/2015 - 9:38pm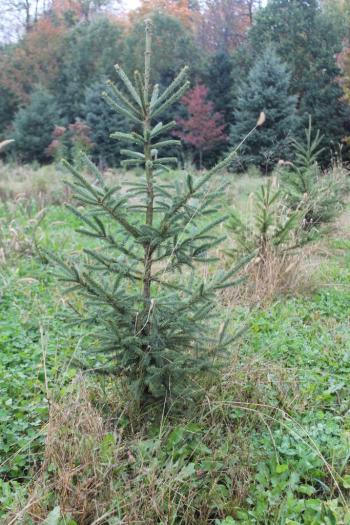 South Nation Conservation (SNC) is pleased to work with partners and member Municipalities to plant trees on municipal land.

With the support of Ontario Power Generation (OPG), 15 caliper size trees and 12 shrubs will be planted in the Township of Edwardsburgh Cardinal. Volunteers from Ingredion Canada Incorporated will be joining staff to help with the planting.

Blue spruce, red oak and little-leaf linden are among the various tree species to be planted at three locations in Cardinal including: Bridge Street and County Road 2; Bridge Street and Dundas Street; Adelaide Street and Dishaw Street.

Subsidies for the Municipal Tree Planting Program are available to other member Municipalities in 2016. Seedlings and larger caliper-sized trees can be planted to act as a windbreak or to enhance public parks. Municipalities are encouraged to contact SNC for more details.

"The program is well received by Municipalities, and encourages community partnerships" mentioned Josee Brizard, Team Lead, Forest Resources.

This year, about 5,000 trees have been planted through this program in Municipalities across the jurisdiction including Russell, Edwardsburgh Cardinal, Alfred Plantagenet and South Dundas.

Through a three-year partnership with OPG, the SNC Biodiversity Project promotes habitat restoration for plants and animals in woodlands, grasslands and wetlands across the SNC jurisdiction.

The woodlands component of the project expands tree planting and woodlot management services and subsidies to residents and supports programs such as the Municipal Tree Planting program.

"Programs such as these contribute to enhancing public spaces and local forest cover, while leaving a natural legacy for future generations," said Brizard.

FOR MORE INFORMATION: Josee Brizard 1-877-984-2948 ext. 231.