Flood Outlook Ended: Ottawa River
---
Submitted by R Boutz on Mon, 25/01/2016 - 4:01pm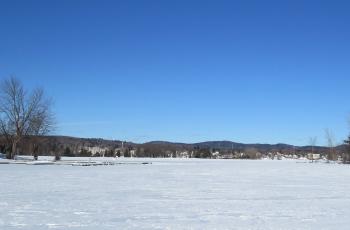 SOUTH NATION JURISDICTION ALONG THE OTTAWA RIVER – South Nation Conservation has ended the Flood Outlook, issued January 22, 2016, for the Ottawa River portion of its jurisdiction.

The Ottawa River Regulation Planning Board is reporting water levels on the main stem of the Ottawa River between Gatineau and Grenville have stabilized and are now below the minor flooding threshold at all locations. Flows and water levels are expected to continue to decrease slowly but will remain above seasonal averages for the next few weeks.

SNC staff will continue to monitor the water levels as part of the Flood Forecasting and Warning program and will provide on updates as needed.

Residents in this area can report changes in water levels to waterwatch@nation.on.ca; post on our Facebook (/SouthNationConservation); or Tweet us your photos (@SouthNationCA).

Additional information on Ottawa River levels can be found at www.ottawariver.ca.

For more information, please contact Sandra Mancini at 1-877-984-2948 ext. 223 or smancini@nation.on.ca.