A family with deep roots and shared values
The Reveler family has deep roots in the Cannamore area, west of Crysler, being amongst the original homesteaders. Born in 1923, Ray Reveler grew up on the property adjacent to Reveler Conservation Area and developed a strong appreciation for the natural heritage of the area. Ray served for many years in the Royal Canadian Air Force but maintained his connection to home. When the property that was to become Reveler Conservation Area came up for sale in 1972, Ray purchased it with the idea of one day letting it go back to nature.
When Ray passed away in 2008, his dream of conserving the land fell into the hands of his heirs, 11 members of his family including nephews and nieces. Fortunately for Ray and the public, the family shared his desire to see the land conserved in perpetuity. They turned to South Nation Conservation (SNC) to help secure the future of the property for its natural heritage values.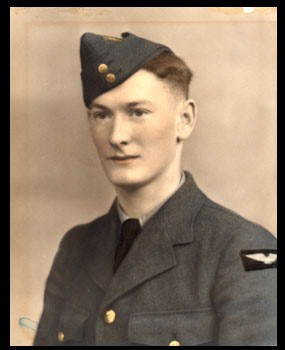 Why SNC?
Ian Reveler led the family effort to conserve the land and he saw SNC as a natural partner. "When you are working with 11 family members, you want to know that you are bringing in expertise that will make the process as smooth as possible," says Ian. "SNC has previous experience with a number of land donations and a wide range of locally based professional staff. The family feels confident that SNC will manage the property to its fullest potential."
Working with SNC, the Estate of Ray Reveler was able to donate the property through the federal Ecological Gifts Program. The program offers non-refundable tax credits for the donation of ecologically sensitive land, allowing them to offset some of the Estate's tax burden. Ray would be delighted that SNC will secure his legacy and the property's natural  treasures.
Photo: Ray Reveler in R.C.A.F. Uniform