South Nation Conservation Announces New CAO
---
Submitted by E Thorne on Wed, 26/10/2022 - 12:15pm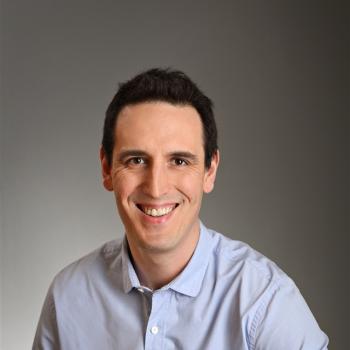 South Nation Conservation's (SNC) Board of Directors is pleased to announce the appointment of Carl Bickerdike as the new Chief Administrative Officer (CAO), effective October 24, 2022.

"We're very pleased to have Carl take on the role of CAO at SNC, following the departure of Angela Coleman who now leads Conservation Ontario," said Pierre Leroux, Chair of SNC's Board of Directors.

After first joining the Authority in 2002 Angela held several posts at SNC, from communications coordinator to property and approvals director, before becoming SNC's CAO in 2017. While Angela will be spending her time across Ontario working with 36 Conservation Authorities, she remains local in North Stormont, where she owns and operates Sand Road Maple Farm in Moose Creek with her husband Scott Coleman.

Having worked for SNC since 2014, Mr. Bickerdike has been Acting General Manager since September, when Angela Coleman left to take the helm at Conservation Ontario.

"Carl has a deep knowledge of SNC's operations and brings a wide range of experience to the position of Chief Administrative Officer," added Leroux. "He is an effective leader and is committed to leading the diverse staff team at SNC as we work collaboratively with our community partners, to conserve and improve our local environment."

Mr. Bickerdike graduated in 2012 with a Master of Arts in Urban and Environmental Policy and Planning from Tufts University in Medford, Massachusetts. He held various roles with SNC ranging from Project Lead to Managing Director, Organizational Effectiveness. Prior to working with SNC he worked as a Program Director for the YMCA in Massachusetts and Quebec, leading outdoor and environmental education programs.

"It's an honour to be selected as the new Chief Administrative Officer," said Bickerdike. "We have an extremely dedicated and professional staff, and I am excited to get to work with them, our Board, and our partners, to continue the valuable work of SNC."

Outside of work, Mr. Bickerdike enjoys spending quality time with his family, being in the woods, and gardening.

FOR MORE INFORMATION: Erin Thorne, SNC Communications Specialist
1-877-984-2948, ethorne@nation.on.ca.