John Whitteker, SNC Mentor and Friend
---
Submitted by D MacMillan on Fri, 08/04/2016 - 9:12am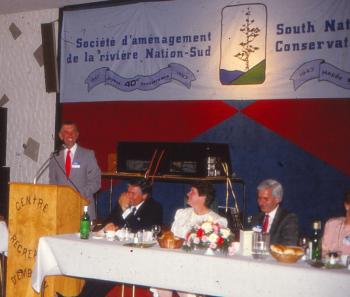 With great sadness and regret, SNC has learned of the passing of Mr. Johnny Whitteker.

Johnny joined the SNC Board of Directors in 1967, and led as Chair in 1989 to 1992. Johnny retired from the Board in 2007, and went on to become advisor, then Chair, of the SNC Forestry Committee.

His experience, dedication, and guidance were invaluable for over 40 years assisting South Nation achieve the environmental expertise that it has become renowned for.

SNC Board of Directors, Committee Members, and staff send heartfelt condolences to Mrs. Whitteker and the family of our long-time supporter Mr. Johnny Whitteker.