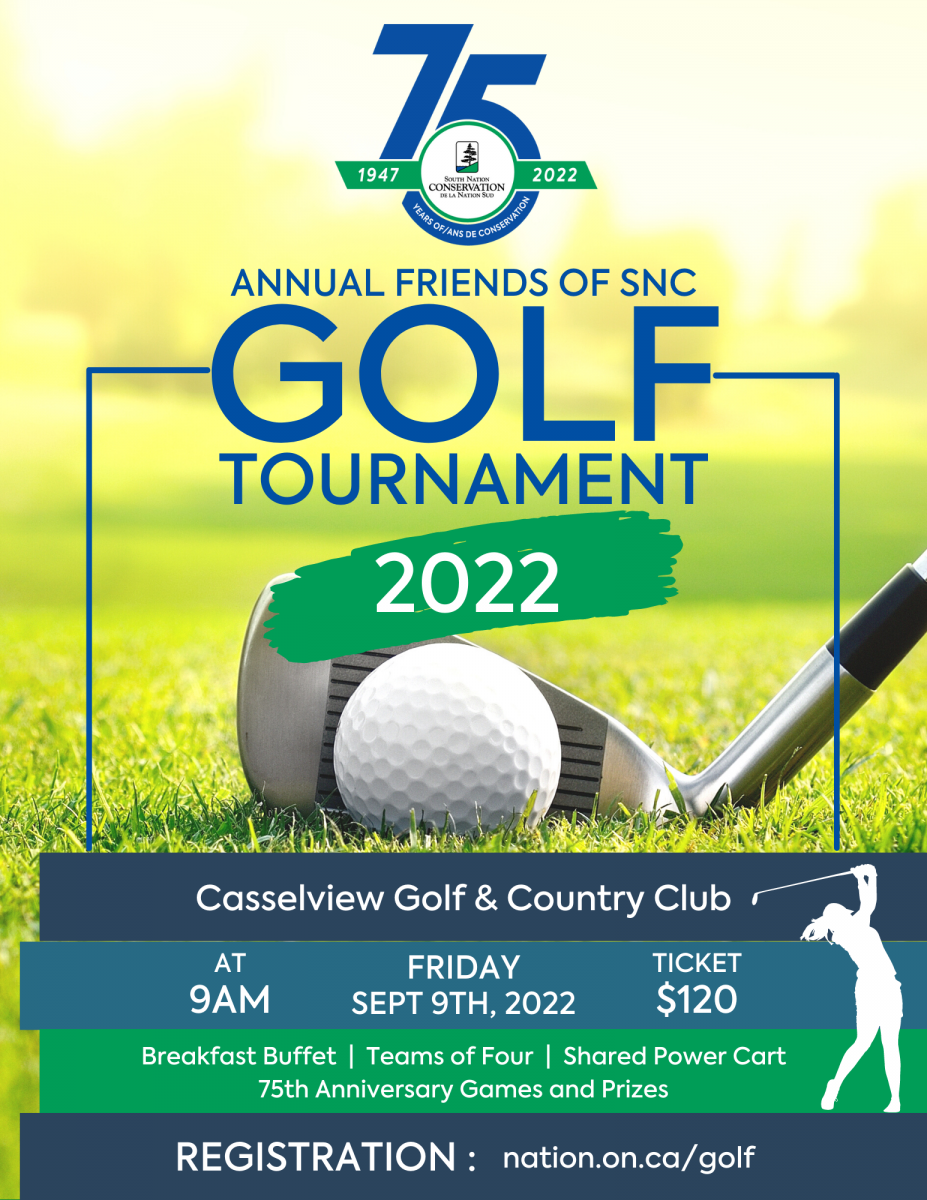 South Nation Conservation (SNC) is pleased to welcome its partners back for an end-of-season golf fundraiser and a celebration of 75 years of conservation.  
---
The tournament will take place on September 9, 2022 at the Golf and Country Club in Casselman.
Teams of four will enjoy an 18-hole round of golf, a powered cart, a breakfast buffet, and a cash lunch. Prizes, games, and contests will be available to commemorate SNC's 75th Anniversary.
This years funds will help support SNC's Forest Conservation Initiative, including the Spring Free Tree Pick Ups in each of SNC's 16 member municipalities. 
Registration is $120 per player and charitable receipts will be provided after the tournament. SNC accepts both team and singles registration; all are welcome to participate.
---
Local businesses are also invited to sponsor the event; multiple tiers of sponsorship are available, from $250 to $1,500. Donations for door prizes are also welcome. Click here to access SNC's Sponsorship Package. 
If you have any questions or require additional information, please contact Kelsey Smith, Stewardship and Outreach Assistant, at 1-877-984-2948 or ksmith@nation.on.ca 
---