Funding Applications Now Being Accepted for 2021 Intake of SNC's Community Environmental Grants Program
---
Submitted by K Smith on Wed, 24/02/2021 - 8:53pm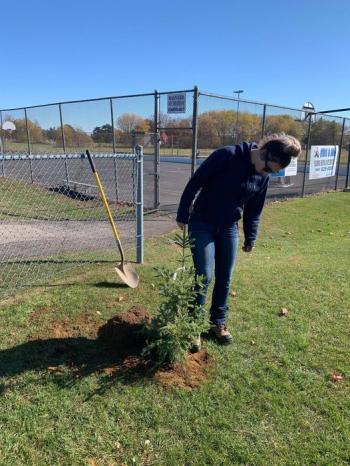 Local not-for-profit community groups can now apply to receive up to $300 in funding through South Nation Conservation's (SNC) Community Environmental Grants Program to help plant trees and shrubs, community gardens, or host a community event in 2021.
SNC's Community Environmental Grants Program has traditionally supported community events across the Conservation Authority's watershed jurisdiction that promote recreational use of our rivers, protect the environment, or celebrate our natural heritage.
Due to the ongoing pandemic and uncertainties surrounding public gatherings this year, program guidelines have been amended to provide community groups the opportunity to access funding for environmental stewardship projects.
Since 2015, SNC has awarded over $35,000 through its Community Environmental Grants Program, and SNC has allocated an additional $10,000 in funding to be distributed through the program in 2021 to help offset the costs of the following activities:
Tree and Shrub Planting:
Funding up to $300 to help plant a native caliper-sized tree, or several potted stock trees or shrubs in a public community space.
Also includes SNC staff support for planting activities, including site plan preparation and species selection.
Community Garden:
Funding up to $300 to help create or upgrade a community garden in a public community space.
Applicants are responsible for work on community gardens.
Community Environmental Event:
Funding up to $300 to help host a community environmental event.
Events must promote one or more of the following four categories: River; Heritage; Agri-Environmental; and Community Outreach.
Applicants will be required to follow the most current public health guidelines set by their respective local health units and will be required to describe measures taken throughout their activity to protect people and manage risks due to COVID-19.

Applications are accepted year-round and are reviewed by SNC's Communications Committee on a rolling basis.

More information including the program guidelines and application form can be found at www.nation.on.ca/grants, or by calling 1-877-984-2948.

###