Parks, Docks and SNC Office Open Late for Business This Spring!
---
Submitted by K Paquette on Tue, 22/05/2018 - 9:00am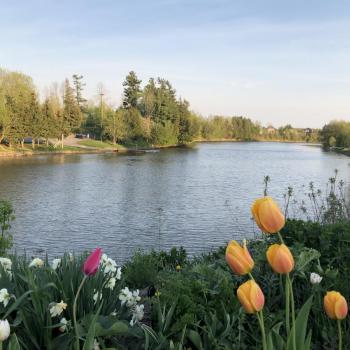 May 18, 2018

Just in time for the Victoria Day long weekend, South Nation Conservation (SNC) has re-opened its parks, trails and docks!

SNC's network of 14 Conservation areas are available free of charge for residents and visitors, which provide public access to SNC's inventory of over 12, 000 acres of community land. These well-maintained properties offer endless recreational opportunities at close-to-home, natural areas.

Whether it's for fishing, bird watching, paddling or hiking, all are welcomed and encouraged to get outdoors and step into nature this year at a nearby Conservation Area.

"With well over 20 kilometers of trails to explore, 9 docks and boat launches which provide river access, SNC's Conservation Areas offer a perfect opportunity to step into nature!" said John Mesman, SNC Team Lead, Communications and Outreach.

Beginning May 24 until Thanksgiving, SNC's administration office in Finch will stay open on Thursday evenings until 7 p.m. to provide clients seeking permits and approvals with extended-service options and opportunities to meet with SNC staff about planned summer projects.

SNC staff are also available for consultations at local municipal offices, making it easier for residents to meet and discuss projects and permits. Applicants are encouraged to call SNC to learn more.

During late night Thursdays, residents can also pick up information on SNC programs or book events in the SNC meeting rooms or conservation areas. Fully equipped and featuring state-of-the-art technology, the comfortable rooms are available free of charge for not-for-profit groups. To book a room, call 1-877-984-2984 or contact info@nation.on.ca

FOR MORE INFORMATION: Carl Bickerdike, 1-877-984-2948, ext. 287; cbickerdike@nation.on.ca.