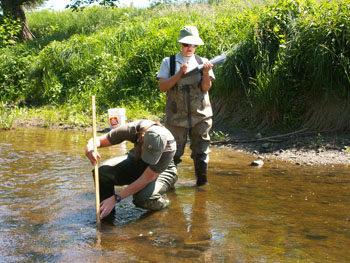 SNC, in partnership with the Ministry of Natural Resources, maintains a network of stream gauges, rain gauges and snow course sites within the watershed. This data is used to quantify the components of the hydrologic cycle.
We analyze the data from the stream and rain gauges daily to apply to programs and projects such as Flood Forecasting and Warning, Low Water Response, water control structures management, and shoreline erosion repair.
Learn more about real-time water levels and flow information here.
View Station Data:
Daily Flows
Water Levels & Flow
Precipitation
Temperature
Snow Survey