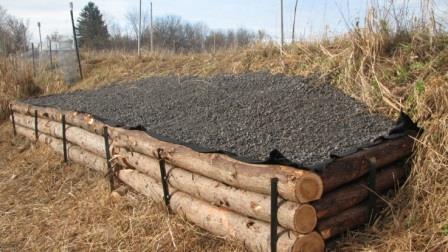 South Nation Conservation (SNC) is pleased to be partnering with Ontario Power Generation (OPG) on a Biodiversity Project that will restore habitat for plants and animals in Woodlands, Grasslands and Wetlands!
SNC was featured in the 2014 OPG Sustainable Development Report - page 21.
Woodlands
The partnership will allow the expansion of our Woodlot Advisory Services, and includes the planting of 100,000 trees. Subsidies through this partnership are offered to landowners looking to plant trees on their property. To learn more about our Tree Planting Services and to see available subsidies, click here.
Grasslands
Grassland bird species such as the Eastern Meadowlark, Loggerhead Shrike and Bobolink, as well as pollinators, require healthy grassland habitat to live. By working on SNC owned land as well as with private landowners, over 150 acres of grassland habitat will be restored to provide critical habitat for these species. In 2015, vital grassland habitat was restored at Reveler Conservation Area. 
Wetlands
Wetland species such as amphibians and reptiles will be monitored and wetland habitat will be restored by establishing riparian zones, and planting native wetland plant species to increase spawning opportunities for fish. Here are some of our wetland activities: