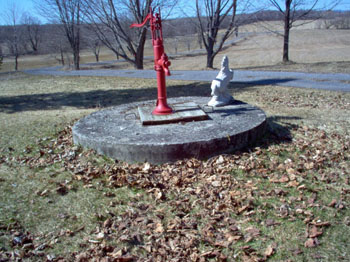 Grant rate:  100 per cent to a maximum of $1,000 per well
 Eligible areas:
United Counties of Prescott and Russell
Portions of the City of Ottawa within the South Nation River watershed
 Eligible items and project requirements:
Proper decommissioning of well (dug, bored, drilled, or sandpoint) by a licensed well contractor licensed under the Ontario Water Resources Act in decommissioning wells (Class 1, 2, or 3). Listing of licensed contractors can be found here.
Must comply with Ministry of Environment (MOE) procedures for decommissioning unused water wells according to Ontario Regulation 903 as amended.  Details of the procedure must be documented on a water well record and a copy must be submitted to South Nation Conservation for all approved projects.
Applicants are responsible for obtaining all required permits and/or approvals prior to initiating construction.
 Eligible costs:
Permits
Materials
Licensed contractor services
Equipment rental
 Ineligible costs:
Well upgrades or new well construction
Labour or machinery use of applicant, family dependents or applicant's business
Taxes
To apply please contact:
André Pommainville, Program Representative
Phone: 613-679-4367
Email: apommainville@hotmail.com
Funding provided by: