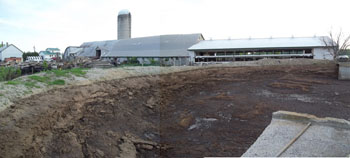 Are you planning an environmental event? You may be eligible for a grant to help offset your costs. South Nation Conservation offers Community Environmental Grants to support events that connect residents to local waters, recreation, and the natural environment. Non-profit organizations and municipalities are welcome to apply for a grant of up to $300 for their event or activity under the following categories:
River,
Community environmental outreach,
Agriculture, or
Heritage
Submit applications at least six weeks before the event to allow enough time to review.
There's something for landowners too! For 20 years the SNC Clean Water Program has funded $2.2 million in grants to over 720 projects. If you have a project that improves water quality you may be eligible. Don't miss out! Early applications are encouraged as funding is limited.