Are you a landowner with at least 4 hectares of woodlot property in the United Counties of Prescott and Russell?
Would you like to save up to 75 % on your property taxes?
SNC Woodlot Advisory Service (WAS) can assist you!
A Woodlot Advisory Service technician can assist you in efficiently and sustainably managing your woodlot by: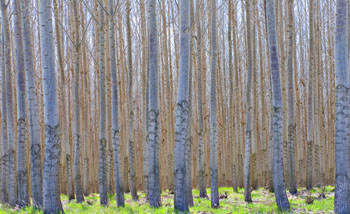 Visiting your woodlot for a preliminary site evaluation, suggest management options, and introduce you to available programs that will allow you to meet your objectives for the property;
Providing you with contacts of local woodlot owner associations and forestry consultants who can assist you in achieving your objectives, including revenue-generation;
Introducing you to the benefits of Forest Certification through Boisés Est and SDG Certified Forest Owners;
Suggesting workshops offered by the Woodlot Advisory Service partners.
The United Counties of Prescott and Russell are funding the Service for 2017.
Contact Cheyene Brunet to learn more. 
Ontario Managed Forest Tax Incentive Program (MFTIP)
The MFTIP is a voluntary program that offers property owners a tax reduction up to 75% on privately owned residential land in Ontario.
A 10 year Managed Forest plan is required that details how you will manage your forest property responsibly;
A Managed Forest Plan Approver must approve your plan prior to submission to the MNRF;
MFTIP is an Ontario Ministry of Natural Resources and Forestry (MNRF) program. Learn more about this program here.
Landowners who complete a MFTIP plan are eligible for a subsidy in the amount of up to $500 through our various project partners including: Ottawa Rural Clean Water Program and the United Counties Prescott Russell. 
Useful links: